In addition to its
investor activity, Kouros is also an entrepreneur

thanks to the support of its founder, the multidisciplinary nature of its teams and the richness of its network of partners.
Kouros imagines new ideas and projects which, at the end of its internal incubation process, can give lead to new activities and companies.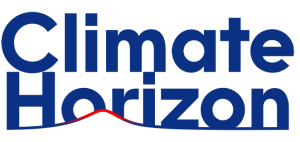 Recent climate studies have shown that once "net zero" is reached, the average global temperature should start to decrease.
Reaching climate neutrality requires replacing fossil fuels and removing CO2 from the air. Rather than simply opting for a "replace and then remove" approach, Climate Horizon addresses both of these issues simultaneously for an accelerated decarbonation of the economy.
Climate Horizon focuses on Carbon and Hydrogen:
✓ the removal of Carbon from the air through the combined production of renewable energy and biochar from biomass for the decarbonisation of industry and heavy-duty mobility,
✓ the development of Hydrogen as an ideal fuel for trucks.
Climate Horizon combines innovative business models and cutting edge technologies in a holistic approach.
Climate Horizon owns 100% of Carbonloop and Hyliko.

Carbonloop offers a decarbonation service for industrial customers by providing them with a supply of renewable, carbon-negative gas produced on site through the co-production of biochar, a certified carbon sink. Carbonloop also produces renewable, carbon-negative hydrogen using the same process.
Carbonloop aims to decarbonize 1 million tonnes of CO2 per year by 2030 and to have a direct presence over approximately 100 industrial sites in Europe.

Hyliko provides a decarbonation service for heavy-duty trucks' fleets through a hydrogen mobility platform proposing service that includes the leasing of vehicles and their maintenance, the supply of hydrogen through its network of stations, as well as the management and certification of the carbon footprint. In order to significantly reduce the additional costs of switching to hydrogen, Hyliko relies on carbon-negative hydrogen produced by Carbonloop from biomass residues.
Hyliko aims to decarbonize 1 million tonnes of CO2 per year and 10% of the European hydrogen truck market by 2030, i.e. around 10,000 trucks and a hundred or so service stations.